Reinvigorating Retail Packaging To Win At The Shelf

Italix is a motivated husband and wife team, passionate about retail packaging. We strive to deliver thoughtful, original, crafted design solutions that step out of the retail jungle.
Ready To Eat Greens

Good clean food requires aesthetically clean design.
Leading By Differentiating

Wagger's was looking for a refreshing new look that connected with a younger generation. The revitalized identity captures the energy and spirit of Wagger's as a market leader in the natural pet treats category.
Building On Momentum

Everland was looking for a new and refreshed brand identity that reasserted their market position as a progressive leader in the national natural foods market.
Foodie Photography

Paradise Island Foods is shifting its focus to providing natural and organic dairy options in response to evolving consumer markets. Photography by Vancouver's talented food photographer Tracey Kusiewicz, foodiephotography.com
Treat Me Tender

Who doesn't want their pet to live a long, healthy, fun-filled life with a little healthy pampering. Kettle Craft were looking for an entirely refreshed look that was contemporary yet retained the warmth of a traditional, natural, kettle cooked pet treat recipe.
Building Brands With Personality

BCfresh's Pacific potato packaging brings a sense of excitement and fun to the produce section with its vibrant, eye-catching handle-bag packaging.
Making Every Day Fun

The Loot Toy Co. is about taking the everyday and making it fun.
Vancouver's Own Bottled Liquid Sunshine

In a city where pewter-dark skies can dissolve into a relentless downpour, Rain City Foods brightens the day with a splash of colour.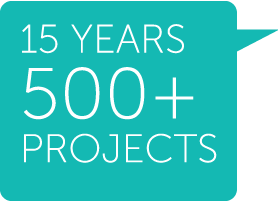 My relationship with Paul and Esther of Italix spans over 15 years and over 500 design projects. The consistent high-end design provided at exceptional value has been an integral part of North American Tea & Coffee's success. Paul and Esther have worked hard and conscientiously to create effective packaging design across the Carriage Trade, Delta, Lottie & Beck, Monarch and Royal City brands.
Riyaz Devji
Managing Director
North American Tea Company
604-940-7815
Meet The Duo Behind Italix