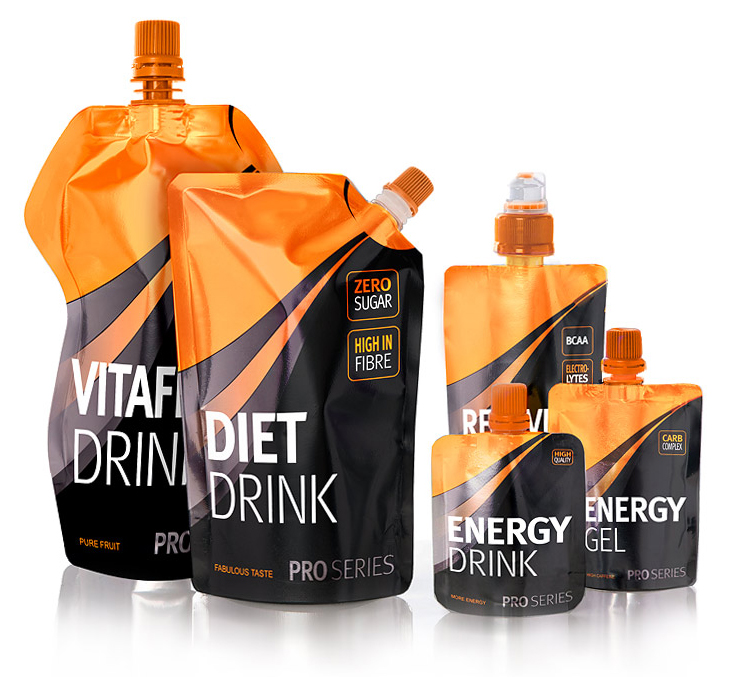 When I mention SUPs you might automatically think I'm about to discuss one of the fastest growing outdoor pursuits in the world known as Stand Up Paddle boarding. You can paddle on just about any body of water from oceans, lakes, rivers – even swimming pools if they're big enough. You get a full body workout while taking in your favourite scenery (maybe the backyard pool idea is pushing it). Actually, I'm talking about Stand Up Pouches (SUP).
Over the last few years the standup pouch has emerged as one of the most versatile and rapidly growing flexible packaging formats worldwide. It is expected that a vast amount of consumer products will be transitioning to SUP packaging over the next few years especially in the food, beverage and pet food categories.

A few things explain the popularity of this rapid growth market. Convenience in portability versus rigid container formats is a big factor. Think about parents ferrying their kids between daycare, soccer games and playdates. Athletes, trades and executives can grab a quick power boost while on the run. When the product's been consumed the packaging can be easily disposed of.
Another great advantage SUPs offer is portion-controlled food and drinks in single-serve packs for those counting calories or supplementing their diet with meal replacements. With so many new kinds of closures being developed (e.g. sliders, zippers, spouts with caps) consumers can re-seal unused portions for future use and no longer have to store what's left in a separate container.
Resealable SUP packaging preserves freshness and reduces odours especially associated with moist pet food. Easy-tear opening solves the problem of struggling to open a jar lid. Toddlers are able to consume contents without creating a mess. Pouches also offer reduced heating times because of improved barrier film substrates such as coatings with increased heat tolerance and also provide for better tasting product compared to food stored in cans.
Operational efficiencies and costs are improved because of reduced storage space required to store empty pouches compared to rigid formats.
From a marketing stand point SUP packaging offers marketers and designers a larger visible display surface to work with. Most SUPs are made of laminated films which allow for very impactful imagery and superb print quality.

The next time you're considering a new product you may want to consider the value of SUPs over against a rigid container format. There may be a very real opportunity to stimulate your packaged food sales by offering your product in a more convenient SUP package or by adding a line extension to your core business by offering portion packed sizes and on-the-go convenience.
And while we're thinking about SUPs, have fun and give Stand Up Paddle boarding a try!